How to improve your credit score
We've all heard of a credit score, but understanding how to improve your score can be a complex process. Many factors can affect your credit, from debts and credit accounts to missed payments and even address history. Therefore, it's important to identify the factors that have the biggest impact on your personal credit report.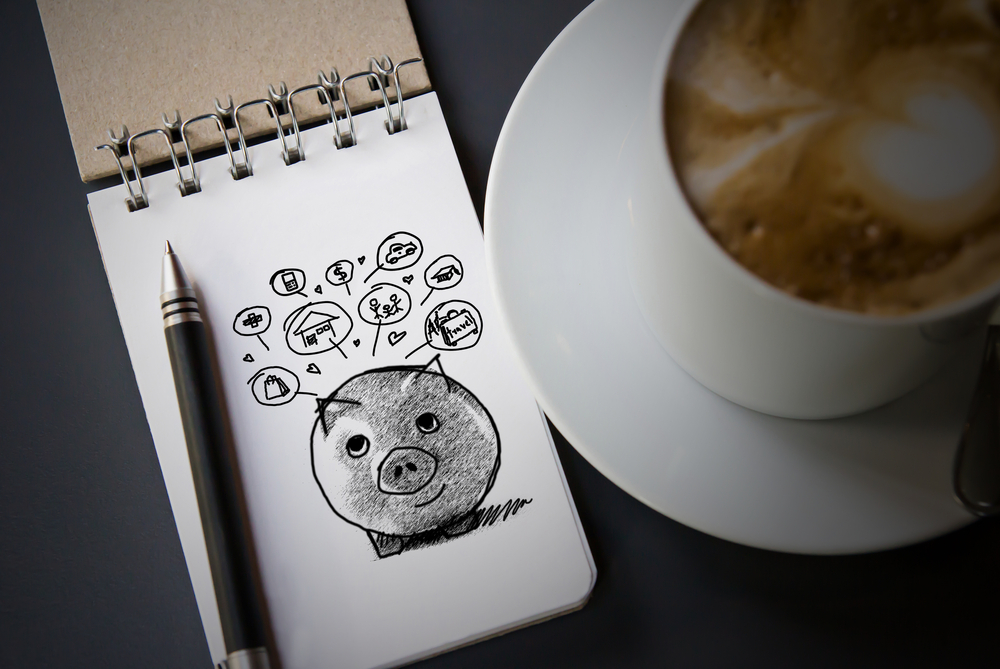 We have put together a detailed step-by-step guide to uncover some of the most effective methods you can adopt to improve your credit score and build yourself a more stable financial future.
Ways to improve your credit score
1. Close any unused accounts
It might seem like a large number of unused credit accounts should be a positive thing. On the surface, it paints you as a borrower with significant credit available but no need to make use of it all. However, lenders often only share this view when assessing a borrower with a small number of credit accounts. In fact, if you have a large number of unused accounts at your disposal, creditors and lenders often see a large amount of credit available as a risk factor. Put simply, your credit score could be impacted by your potential to take on a large amount of debt without the need to be subjected to further credit checks.
By closing your unused accounts, you can focus on consistently paying off any debts held in your main credit accounts and prevent future lenders from seeing you as a high-risk prospect.
2. Reduce the amount of credit you use
Once you are focused on just one or two credit accounts, you may start to reap the rewards of having unused credit. Credit scores will often reflect the percentage of your available credit that has been utilised – aptly known as the credit utilisation percentage. Lenders will often view borrowers with a low percentage of credit utilisation as more reliable borrowers.
Experts often suggest that you should aim to use less than 30% of your credit limit to improve and then maintain your credit score. Try keeping your debt as low as possible over a long time will see the greatest impact on your score.
3. Stick to your repayment schedule every month
No matter what type of debt you have taken on, or the amount you have left to pay back, your credit score will be higher if you consistently meet your scheduled repayments. Missed payments and late payments will have the opposite effect on your score by suggesting that you are an unreliable borrower who may be a high risk for any future lender. It will take several months for consistent repayments to have a positive impact on your credit score. Still, it can significantly affect your financial future if you maintain the habit in the long term.
An additional issue associated with missed or late payments is the penalty charge or late fee you will likely receive from your lender. This fee can significantly increase the amount of money you owe and will be included in your credit report, so even a single incident can impact your score.
4. Build your credit history
When we talk about a bad credit score, it's easy to assume it can only result from a bad credit history. However, it is also possible to have a low score due to having very little credit history on your file. If you have never taken out any credit or signed up to any utilities that request a regular bill payment, it's possible you may not have any information on your credit history at all.
With no information to go on, credit reference agencies can deem you to be an unknown and may assign you a lower score as you have the potential to be a high-risk borrower. To prove this isn't the case, you will need to build up your credit history, being careful to ensure you avoid adding any negative history to your report by accruing debt or missing bill payments. Common methods of building a credit history include opening a bank account, taking on and consistently paying household bills, and taking on an affordable credit card that you can repay in full every month.
5. Register on the electoral roll
While your score is mainly based on your history of credit and debts, there are aspects of your personal information that can also impact how potential lenders see you. Reputable lenders will want to confirm your identity before they approve credit, and information, such as address history, can aid this process. By signing up to the electoral roll, you can provide lenders with a government-approved form of identification, confirming your current address. This will reduce your perceived risk and ultimately increase your credit score without requiring too much work or patience.
6. Take out a credit card created for people with poor credit history
One way to improve your score is to fill your credit report with a history of consistent repayments. Unfortunately, if you already have a poor credit score, you could find it hard to find a lender willing to approve you for further credit, even if your financial situation has changed for the better.
Thankfully, many lenders offer credit cards specifically designed for people with a poor credit history. While these cards often have higher interest rates, they can provide an effective means of demonstrating your new level of financial reliability so you can ultimately boost your score and gain approval for credit at a lower rate.
7. Avoid making multiple applications in a short time
If you have recently been rejected for credit, you may be tempted to submit another application to a lender that offers a higher chance of approval. However, every application you submit will require lenders to conduct a search on your credit report. Some lenders will soft search, which doesn't impact your credit score, but some will hard search. This means a mark will be left in your history, and any rejections will impact your score. In addition, multiple applications – even those that are approved – will suggest to lenders that you are in desperate need of additional credit and will increase your perceived risk as a borrower.
8. Check for mistakes
While many people choose to avoid their credit report, taking the time to read through it regularly will give you the chance to identify any errors. You are entitled to access your credit reports for free at any time so you can check for any mistakes made by lenders or credit agencies. These could include failure to remove a successfully disputed debt claim, false information regarding repayments, or even incorrect address information. To get started, contact one or more of the three UK credit bureaus to request access to your file.
9. Check for fraudulent activity
Identity fraud is not as uncommon as you might hope, and if you fall victim, you could find yourself with an unfairly low credit score as a result of someone else's poor money management. The best way to tackle fraud is to deal with it as soon as it arises. Keep a close eye on your credit file and report any problems to the credit reference agency or lender immediately. However, you can also look back through your history at a later date and flag any fraudulent searches or credit accounts to the relevant body.