Renting with bad credit
If you have a bad credit score and a credit history plagued with missed payments, you may feel daunted by the idea of applying for rented accommodation. Some landlords and agents can be dismissive of applicants with a poor credit score, making it tricky to find somewhere to live. However, there are many methods that you can take advantage of to make your application more appealing to potential landlords, even if your credit history doesn't paint your finances in the best light.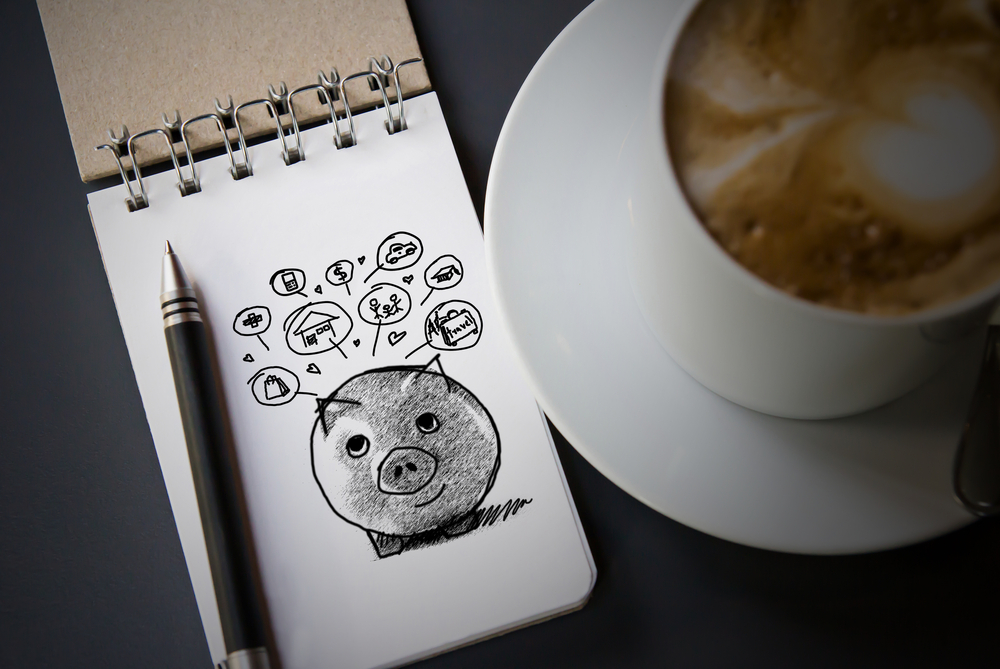 To help you explore the options available to you, we have taken a closer look at some of the main methods you can use to persuade new landlords or agents that you are a reliable lender. Many of our top tips are suitable for tenants with any credit score, so we hope you'll find the answers you need to help you move forward with your rental journey.
1. Take a look at your credit report
Before you approach a landlord or rental agent, make sure you take some time to look through and understand your credit report. You can check your score for free by contacting a credit reference agency, but it is important to remember that each of the three agencies or bureaus in the UK will have a different version of your history. Try to contact more than one bureau so you can gain a better understanding of the credit information available to lenders when they perform a credit check.
Once you have gained access to your credit report, you can also go through your file and make sure there are no mistakes. Errors can be costly and may make your history appear worse than it really is, so it is important to contact the credit reference agency or lender to correct any mistakes. On the plus side, finding errors does mean you will benefit from an improved file and score as soon as the information is updated.
2. Tackle any outstanding debt
Even if you can't find any mistakes in your credit report, you will make yourself more attractive on future rental applications by working to improve your credit history. One of the easiest ways to improve your credit history is to rebuild your finances by tackling any outstanding debts. Paying off debts isn't always easy, but it will lower your perceived risk to lenders. Additionally, the process will slowly reduce the amount of money coming out of your account each month so you can free up some of your income.
Reducing your debts will also reduce the percentage of available credit that you are using. Known as a credit utilisation percentage, experts commonly suggest that borrowers aim to use less than 30% of available credit, which will suggest to lenders that you are not in desperate need of additional finance. Unfortunately, this process can take several months, and it can take even longer to have a significant impact on your credit score. However, it is one of the best methods of securing your future by getting your accounts out of the red and helping you get into better financial habits.
3. Get a glowing reference from your current landlord or letting agency
If you have already rented successfully, a glowing reference from a landlord or letting agency could help you rent in the future. Ideally, a reference will include only positive remarks, stating that you are a reliable tenant who pays rent on time and takes care of the property. If you have already left your most recent property, don't be afraid to contact the landlord or agent to ask them to write you a reference based on the time you spent living in their property. Many are only too glad to help, which can significantly boost your likelihood of securing rental accommodation with bad credit.
4. Don't be afraid to explain your situation
Landlords and agents are highly likely to conduct a credit check before they accept your application. They are much more likely to understand if you are upfront with them about your financial situation. Many tenants struggle with a poor credit history but being honest can help build trust and build your reputation as a reliable tenant. You may still be required to provide financial proof of your income, but if your landlord is aware that you now have a steady income, they may overlook any issues with your credit history. Landlords can also be impressed by a communicative, friendly applicant, making sure you remain responsive and polite throughout the application process.
5. Look for a private landlord
Agents and landlords can find it easier to dismiss applications if they have little or no direct contact with the applicant. By seeking a private landlord, you will have the opportunity to speak to them directly, increasing your chances of being accepted if you build a rapport. This is even more likely to be the case if you can rent from friends, family or colleagues who are familiar with your current financial position and confident you will be able to make payments on time. Private landlords are also less likely to carry out credit checks than those who go through an agent. While they may still ask for proof of your financial information, this alternative route might be favourable if you have a poor credit history but currently have a steady income.
6. Offer a bigger deposit or more rent upfront
If you have a poor credit history, but are no longer struggling financially, you should consider offering a potential landlord a larger deposit or even pay more rent in advance. While this will not distract all agents or landlords from a poor credit history, the reduced risk of missed payments will give some of them the encouragement they need to consider your application seriously. There is rarely any limit to the deposit you can put down or the amount of rent you can pay in advance, so if you feel confident that you can afford to pay a larger sum at the start of your rental contract, this could be an option that will work in your favour.
If over time, you prove to your landlord or agent that you are now a reliable lender, you can discuss a change in the agreement at a later date. For example, your landlord may offer to change your rent from weekly to monthly at the end of a fixed-term if you have demonstrated that you can consistently pay your rent on time.
7. Move in with someone
Another option is to move into shared accommodation. If you move in with someone you know or rent in a shared property seeking an additional occupant, you will be able to share the responsibility of paying the rent with additional tenants. When renting out shared accommodation, many landlords and agents will often consider taking on new tenants without conducting a credit check, so you may be able to secure your room at the property based on your current income and references alone.
Another benefit of shared accommodation or moving in with a friend is that it reduces the amount of rent you are responsible for paying. A lower rent will help you stay on top of your finances and make you a lower risk prospect for lenders in the future.
8. Provide a guarantor
If you are struggling to find another option that suits both your credit report and your current finances, you could consider asking a friend or relative to act as your guarantor. This means they will have to legally agree to pay your rent for you if you miss any payments. As your friends and family are often more familiar with your finances than an agent or landlord, they may feel more confident that you will meet your financial obligations. They may therefore be willing to act as a financial backup to help you secure rental accommodation. It is worth noting that guarantors are also required to provide details about their financial circumstances or pass a credit check to take on the role. When looking for a suitable candidate, make sure they understand they must be financially stable or face being rejected themselves.